Nitrox
December 29, 2020 @ 6:00 pm

-

8:00 pm

|

Recurring Event

(See all)

One event on July 16, 2019 at 6:00 pm

One event on August 14, 2019 at 6:00 pm

One event on October 29, 2019 at 6:00 pm

One event on October 9, 2019 at 6:00 pm

One event on January 9, 2020 at 6:00 pm

One event on April 13, 2020 at 6:00 pm

One event on April 23, 2020 at 6:00 pm

One event on May 4, 2020 at 6:00 pm

One event on June 4, 2020 at 6:00 pm

One event on June 23, 2020 at 6:00 pm

One event on July 14, 2020 at 6:00 pm

One event on July 27, 2020 at 6:00 pm

One event on August 10, 2020 at 6:00 pm

One event on September 16, 2020 at 6:00 pm

One event on December 17, 2020 at 6:00 pm

One event on December 29, 2020 at 6:00 pm

One event on January 26, 2021 at 6:00 pm

One event on March 10, 2021 at 6:00 pm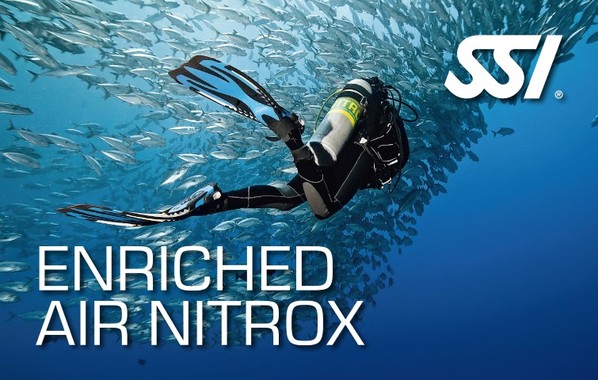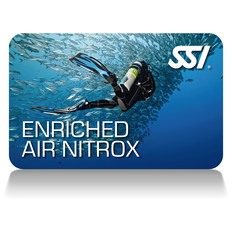 The SSI Enriched Air Nitrox program will teach you how to safely plan and dive with enriched air mixtures of up to 40% oxygen. Diving with enriched air can increase your no-decompression limits, increase your safety and reduce the required length of your surface intervals when compared to air. You will earn the SSI Enriched Air Nitrox 32% or 40% certification after completing this program.
Call or come by to reserve your class.
Complete Digital Course work before class. Bring dive computer, Dive Tables & log book.
Related Events