Navigation Diver
October 1, 2019 @ 7:00 pm

-

8:00 pm

|

Recurring Event

(See all)

One event on June 11, 2019 at 7:00 pm

One event on August 13, 2019 at 7:00 pm

One event on September 10, 2019 at 7:00 pm

One event on October 1, 2019 at 7:00 pm

One event on October 30, 2019 at 7:00 pm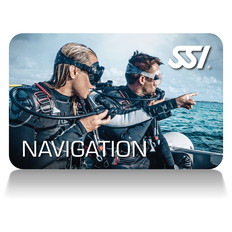 This program provides the skills and concepts required to safely and comfortably navigate underwater during a dive. You will learn how to use a compass and natural navigation techniques, estimate distance, basic navigation patterns and how to leave and return to a designated point. You will earn the SSI Navigation Specialty certification after completing this program.
Navigation starts at 2 PM on Weekends and 7PM on Weekdays.
Call or come by to reserve your class.
Complete Digital Course work before class.
Bring Dive Computer and Dive Compass, Note pad & log book.
Details
Date:

October 1, 2019

Time:

Event Categories:
Related Events
January 31 @ 6:00 pm

-

February 2 @ 10:00 pm

|

Recurring Event

(See all)

One event on August 9, 2019 at 6:00 pm

One event on October 4, 2019 at 6:00 pm

One event on January 17, 2020 at 6:00 pm

One event on January 31, 2020 at 6:00 pm

One event on February 7, 2020 at 6:00 pm

One event on February 28, 2020 at 6:00 pm

One event on March 6, 2020 at 6:00 pm

One event on March 27, 2020 at 6:00 pm

One event on April 3, 2020 at 6:00 pm

February 7 @ 6:00 pm

-

February 9 @ 10:00 pm

|

Recurring Event

(See all)

One event on August 9, 2019 at 6:00 pm

One event on October 4, 2019 at 6:00 pm

One event on January 17, 2020 at 6:00 pm

One event on January 31, 2020 at 6:00 pm

One event on February 7, 2020 at 6:00 pm

One event on February 28, 2020 at 6:00 pm

One event on March 6, 2020 at 6:00 pm

One event on March 27, 2020 at 6:00 pm

One event on April 3, 2020 at 6:00 pm

February 28 @ 6:00 pm

-

March 1 @ 10:00 pm

|

Recurring Event

(See all)

One event on August 9, 2019 at 6:00 pm

One event on October 4, 2019 at 6:00 pm

One event on January 17, 2020 at 6:00 pm

One event on January 31, 2020 at 6:00 pm

One event on February 7, 2020 at 6:00 pm

One event on February 28, 2020 at 6:00 pm

One event on March 6, 2020 at 6:00 pm

One event on March 27, 2020 at 6:00 pm

One event on April 3, 2020 at 6:00 pm